Automated Industrial Emission Control Systems
«GKS» RPE, being the integrator of the leading world water-cut analyzer manufacturers, is able to offer measurement systems for any contaminants.
Contact us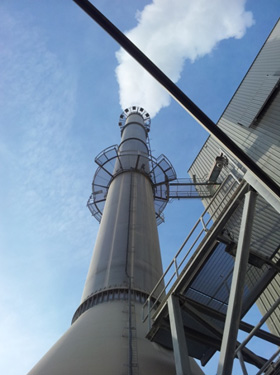 Currently, environmental pollution is one of the most urgent problems of our civilization. Unfortunately, it is not possible to stop pollution entirely and therefore we are faced with the task of reducing pollution through continuous emission control. The government of our country, concerned about the state of the environment, has adopted a number of amendments to the draft laws on environmental protection. The main one is the Federal law of July 21, 2014 «The Environment Protection Amendment Act». This act requires to equip the first category facilities with automatic volume and weight measuring and accounting equipment of emissions by January 1, 2018.
The largest share of the total amount of substances entering the atmosphere is carbon monoxide, nitrogen oxides, sulfur dioxide and dust.
It should also be noted that according to the Federal Law № 219 all the first category enterprises, in addition to measuring contaminants must implement records of gross emissions and pass them to the National database of the State environmental monitoring. «GKS» RPE with its Metrology and automated control systems department is ready to conduct the full complex of works for automatic industrial emissions control systems implementation.