Gas Analysis
Along with the chromatographic analysis method, a special item in the continuous control of environments are is the gas analysis.
Contact us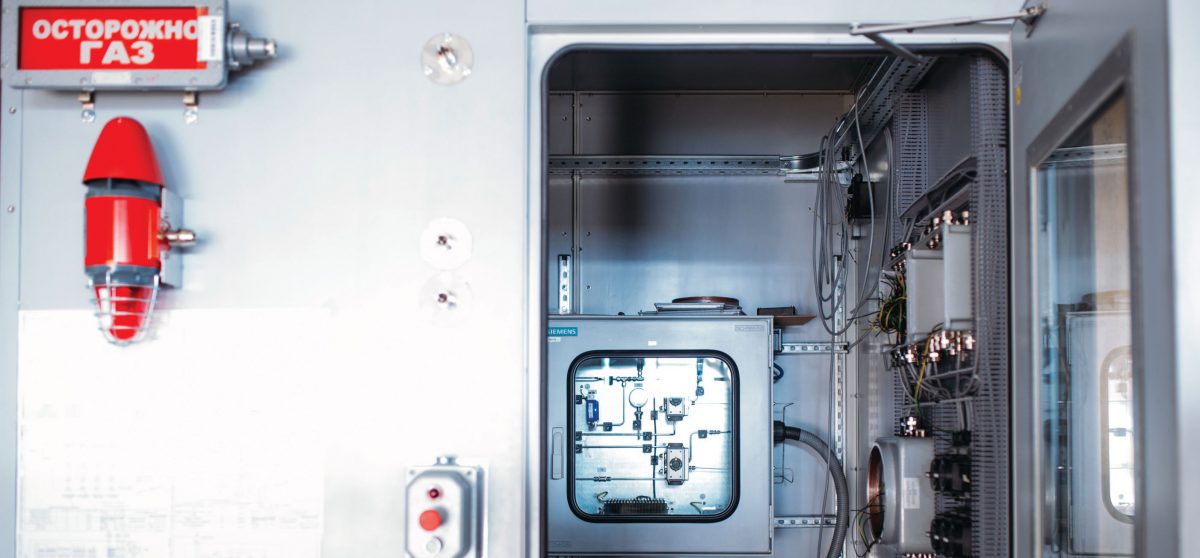 Modern gas analyzers are divided into two groups according to the method of sampling for measurement:
in-situ analyzers
extractive analyzers.
Physically, the implementation of in-situ analyzers can have two versions:
the pipeline (flue) receiving and transmitting units installation across the cross-section;
installation in the flue of the measuring probe.
Extractive analyzers are installed at a distance from the sampling points in the analyzer rooms or specialized shakers.
The sample is taken from the flue and fed to the analyzer for further analysis.
Sampling systems can also be divided into 2 types – «cold» and «hot».
In the «cool» systems is preparation of gas – cooling and padding moisture, so the analyzer enters the «cold» gas.
In «hot» systems, all components in contact with the analyzed medium are heated not lower than the dew point temperature of the sample. The analyzer measures the «hot» gas.
Our company offers its solutions in the field of gas analysis on the following types of equipment:
laser analyzers О2, CO, CH4, CO2, NH3, H2O, H2S, HCl
zirconium and paramagnetic analyzers О2
analyzers О2 and combustible components CO, H2, CH4
analyzers NDIR, NDUV, UV, Fourier, FID