Level gauges
LG GCS series devices are directional radar level gauges for level and boundary of phase separation and volume measuring of liquids and solids.
Contact us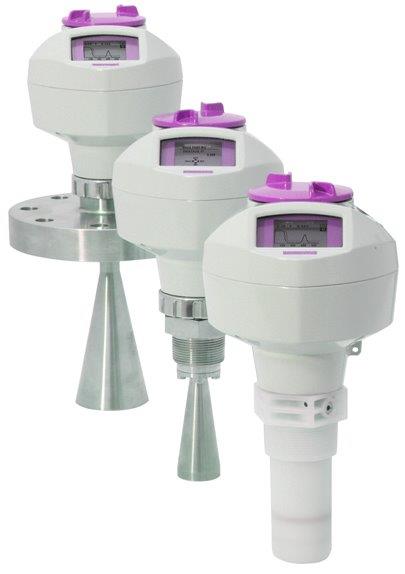 Purpose: measurement of liquid level, phase separation boundaries at the enterprises of chemical, petrochemical, power industry and general applicability.
Main advantages:
High-precision;
Versatility in use;
Measurement of liquid, phase separation boundaries under high temperature and pressure;
Good protection against sticking;
Easy to operate.
Convenient and simple interface allows you to easily configure the level gauge. Thanks to the modular construction and adjustable parameters of the sensing element, easy maintenance is ensured.
Main technical specifications
Level gauges model

LG250

LG270

Measuring principle

Guided wave radar level gauge

Liquids, storage and handling tanks with agitators, gaseous liquids, boundary between liquids
Aggressive fluids, storage and processing tanks with agitators, gaseous fluids, high temperature and pressure, media with low dielectric conductivity

Measuring range

300…75000 mm

300…60000 mm

Output

4…20 mA / HART

Measurement error

+- 2 мм

Ambient temperature for housing

-40…80°С

Measured medium temperature

-196…450°С

-40…200°С

Measured medium pressure

-0.1…40 MPa

Dielectric constant

εr ≥ 1,4 (depending on configuration)

Degree of protection

IP66/68

Power

9…36 V DC

Weight

0.8…8 kg
Certificate of type approval of measuring instruments (level gauges LG 250, LG 270)
328 Kb
A series of radar level gauges GKS LR allows you to solve the most complex problems for any process conditions.
Classic level gauges have a complex design and require a long configuration Radar technology is independent of temperature, pressure, steam and dust. They are ideal for environments where chemical vapors, temperature gradients, vacuum or high pressure are present, such as in oil depots, chemical storage facilities, or where a large measurement range is required.
GKS LR level gauges are designed for optimal operation in hazardous areas and have many certificates and addmission.
Main advantages:
Reliability and accuracy — thanks to the signal processing technology-the function of automatic elimination of «false» echo signals reflected from fixed obstacles, ensures the reliability and accuracy of measurements;
Easy installation — thanks to a small antenna, the level gauge can be installed on almost any tank;
Ease of configuration — programming with a handheld spark-proof IR-programmer or local display buttons enables you to configure the sensor in a matter of minutes.;
Remote indicators — thanks to the digital remote indicators, the operator can receive data in the control room or in another convenient place.
Main technical specifications

Level gauge model

GKS LR Probe

GKS LR200

GKS LR250

Measuring range

0,3…20 m.

0.05…20 m.

Frequency

5,8 ГГц

25 ГГц

Accuracy class

0,3…10м ±10 mm; 10…20m 0,1%

±5 mm

Ambient temperature

-40…80°С

The temperature of the process

-40…80 °С

-40…200 °С

Process pressure

up to 3 bar

up to 40 bar depending on the type of technological connection

Output

4…20 мА

Communication tools

HART

HART, Profibus PA

HART, Profibus PA, Foundation Fieldbus

Attach to process

1 ½" NPT;

R 1 ½";

G 1 ½"

1 ½" NPT;

R 1 ½";

G 1 ½"

Flange connection

1 ½", 2" NPT;

R 1 ½", 2";

G 1 ½", 2"

Flange connection

Power

24…30 V DC

Degree of protection

Purpose: measurement of liquid level, phase separation boundaries at the enterprises of chemical, petrochemical, power industry and general applicability.

IP67, 68
Certificate of conformity (radar level gauges LG 250, LG 270, KGF LR200, GCS Probe LR, GCS LR250)
1 Mb