Pressure transmitter
KM35 – digital gauge of excess, absolute and differential pressure. It is suitable for installation in SIL security systems.
Contact us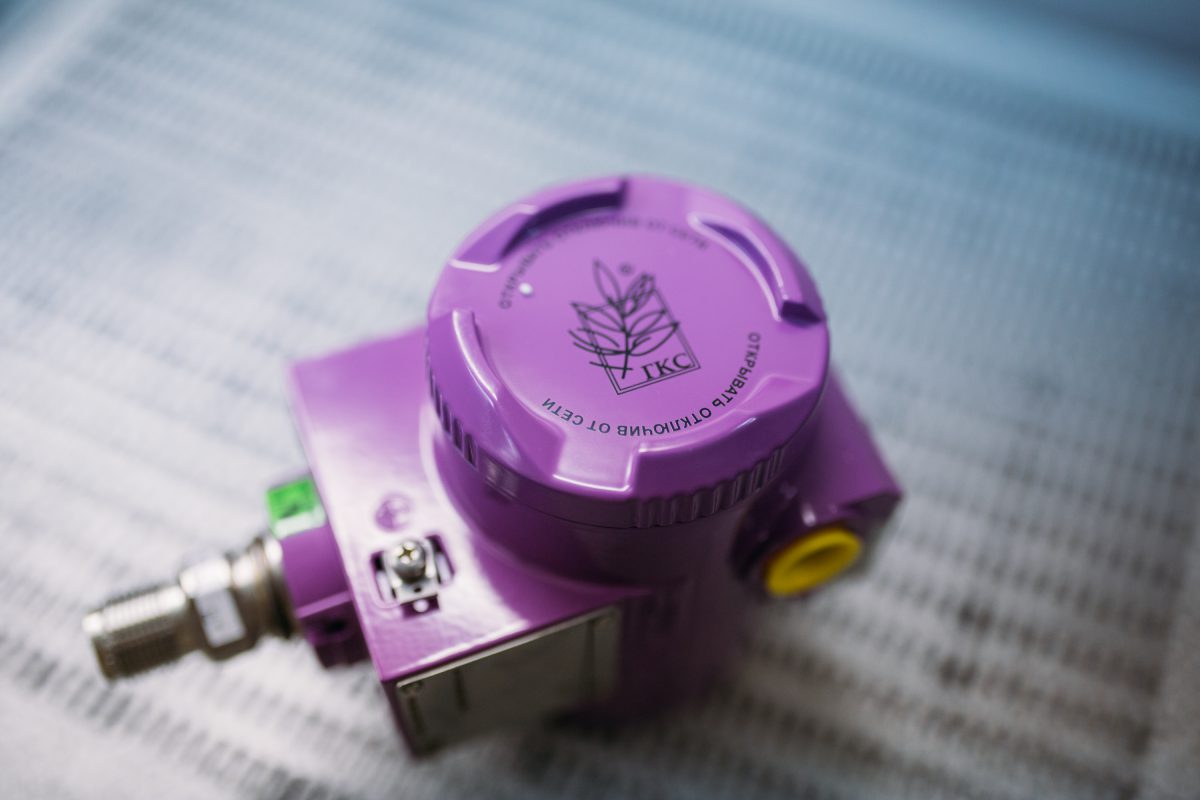 Pressure transmitters are designed for continuous transformation of excess, absolute and differential pressure, level of liquids, gases, and vapors flow into a standardized output signal of direct current or in digital Profibus PA, Foundation Fieldbus and HART. Pressure transmitters are used to work with secondary recording and indicating equipment in automatic control systems, regulation and technological processes control in various industries.
KM35 pressure transmitters is the accuracy of measurement, reliability and ease of use. Our devices meet the most stringent requirements arising in various industries.
For this reason, we have also equipped our devices with advanced diagnostic functions: warning and alarm signals of critical values necessary for process monitoring. Thanks to the onboard diagnostics, you can monitor the maintenance and calibration intervals.
KM35 pressure transmitters are extremely resistant to chemical and mechanical impact, as well as electromagnetic interference.
Intelligent КМ35 pressure transmitters convenient and easily adjusted via three buttons and the integrated display.
Thanks to the body made of aluminum or stainless steel, KM35 converters are extremely resistant to external factors. The design with welded measuring membrane does not require the use of additional seals, thus reducing maintenance costs.
The intelligent pressure transmitter has extensive communication capabilities: in addition to the 4…20 mA output signal, KM35 devices support HART, Foundation Fieldbus and PROFIBUS PA communication protocols. They allow you to read the measured value of the device, diagnostic parameters and make changes to the configuration.
KM35 differs by comprehensive user-friendliness, wide diagnostic functions and high measurement accuracy.
TECHNICAL PARAMETERS
| | |
| --- | --- |
| Measured parameters | Excess, absolute, differential pressure |
| Pressure range | 0…700 bar |
| Accuracy class | ±0,04…2,5 % |
| Pressure readjustment range | 100:1 |
| Membrane material | Stainless steel, Hastelloy, Tantalum, Monel, Gold |
| Output | 4…20 ma with HART, Foundation Fieldbus, PROFIBUS PA |
| Measured environment temperature | -40…100 °С |
| Supply voltage | 10,5…45 V DC |
| Intertesting interval | 5 years |
| Process connection | M20х1,5, G ½, ½-14NPT, flange |
| Protection degree | IP65/67/68 |
| Explosion protection | Exia/Exd |
| Environment temperature | -60…85 °С |
COMPLETNESS
Transmitter – 1;
Passport (including certificate of verification) — 1;
PC User manual — 1;
Package – 1;
The possibility of completing the valve blocks, separation membranes, cable glands.
CERTIFICATION
Approval Certificate of Measuring Instruments;
Permission to use in supervised production (GOST R, SIL2/3);
Certificate of conformity TR CU 012/2011.
GUARANTEE
Warranty period – 24 months