Temperature transmitters
We present the GCS TS500 temperature transmitters – the perfect solution for accurate and safe temperature measurement.
Contact us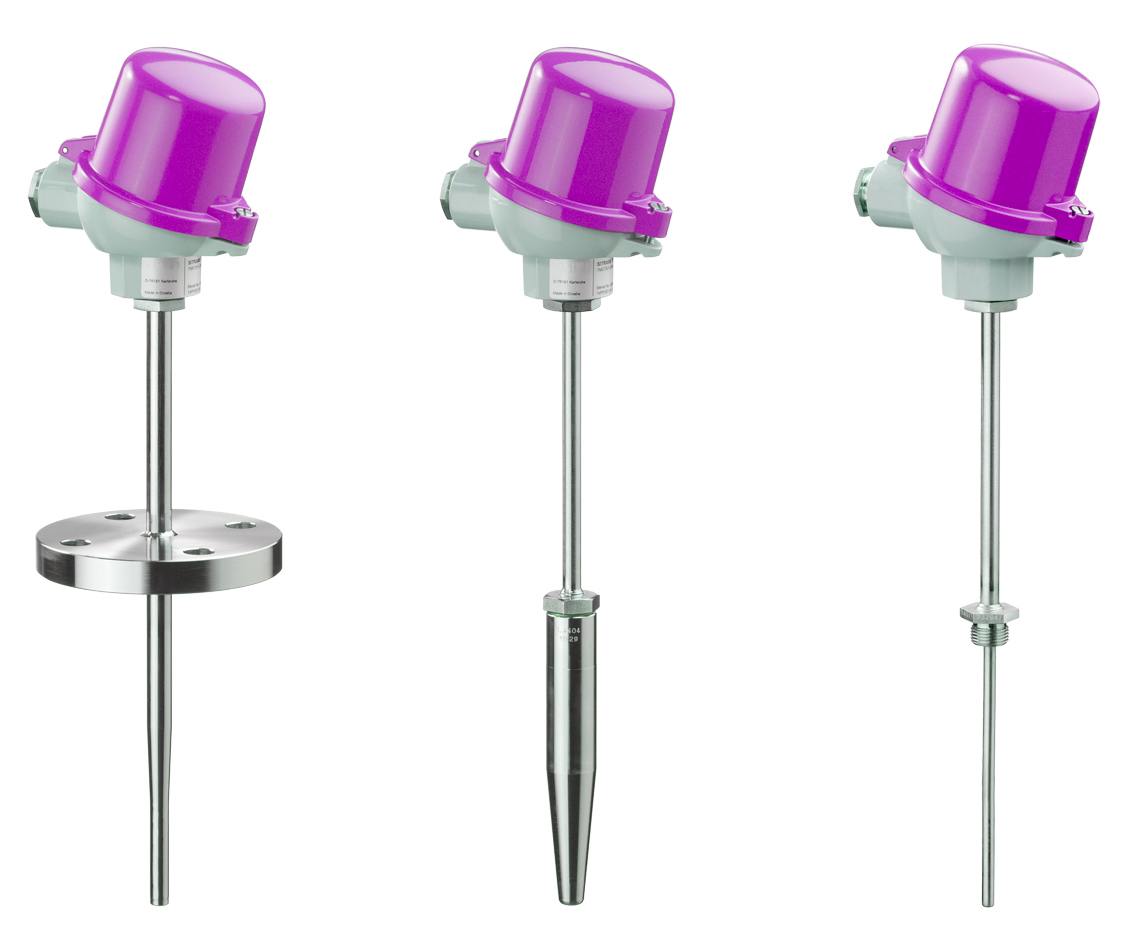 The TS500 series of temperature transmitters supports a wide range of applications, from simple conditions to solutions for harsh operating conditions.
The TS500 temperature transmitters are available with sensing elements: resistance thermometer or thermoelectric converter.
It is a modular system: sensing element, protective sleeve, protective head, measuring converter.
Thanks to the use of industrial network standards (HART, FF, ProfibusPA), the TS500 allows integration in various automatic process control systems.
Main advantages:
Ease of installation;
High precision;
Wide temperature range (from minus 196 to plus 1600 °C);
Versatility in application.
Approval Certificate of Measuring Instruments (temperature transmitters GKS TS500)
280 Kb
Approval Certificate of Measuring Instruments (platinum resistance thermometer GKS TS500)
276 Kb
Certificate of conformity (Thermoelectric transmitters and resistance thermometers GKS TS500)
19 Mb